Regular price
Sale price
$29.00
Unit price
per
Sale
Sold out
Volume ca. 200  ml / Diameter: 72 mm, Height: ca. 79 mm
This piece is made in white porcelain, partially dyed with pigments. It has a glossy finish inside and outside.
All mugs are handmade in my studio. Each piece has a unique pattern with a distinct appearance. Irregularities in size, form, glaze and surface are part of the process and make handmade porcelain objects so unique and beautiful. Enjoy and handle with care!
This item is dishwasher safe.
Share
View full details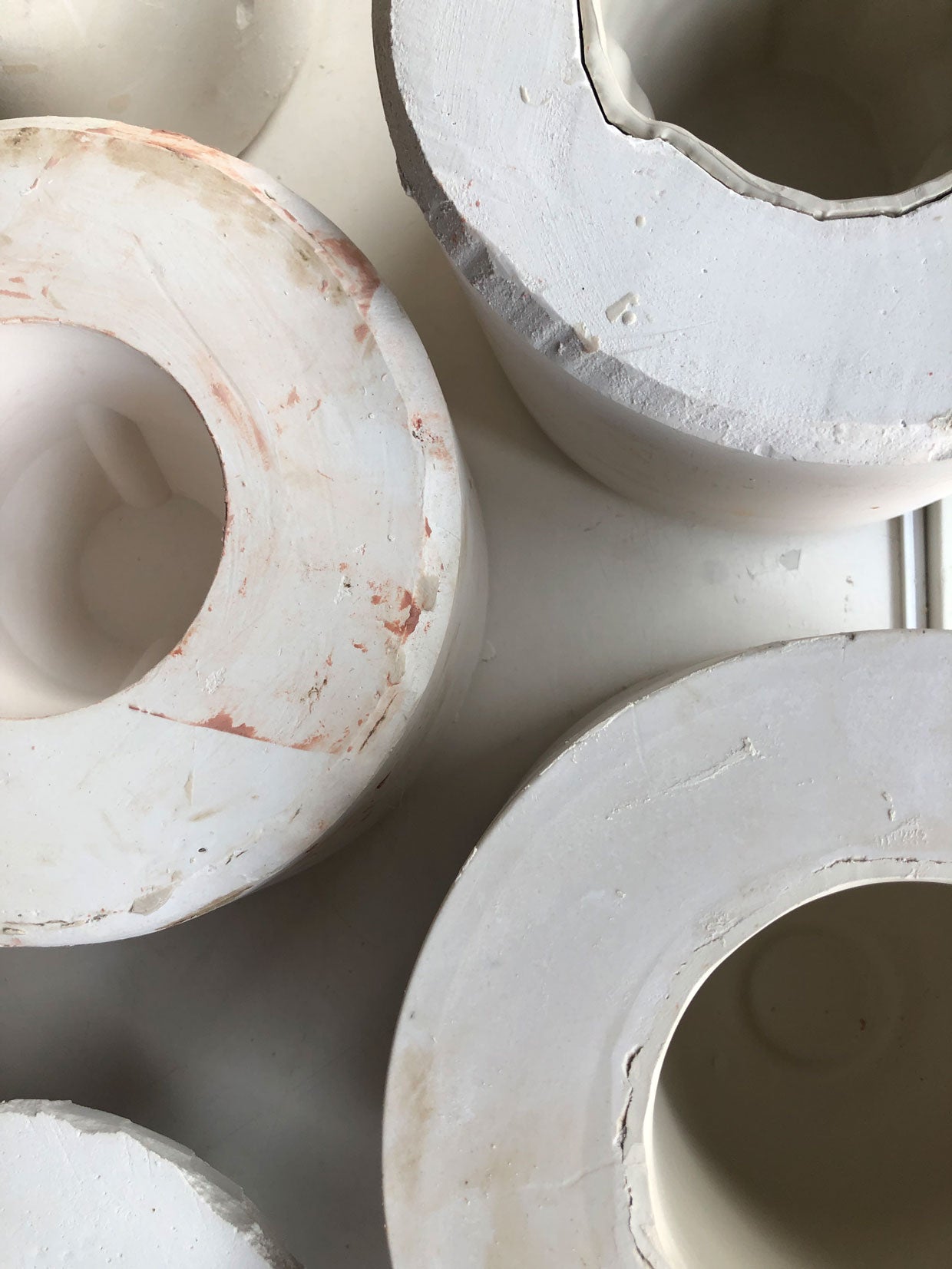 Production process
"Porcelain is a real diva." This was one of the first sentences I was taught when I initially started working with porcelain in 2012. In comparison to other ceramic materials, one must be terribly careful during each step of the production. If you press to hard, touch too much or sand down to far you lose the piece before it even sees the kiln for the first time. Each piece is fired twice so that it will withstand our everyday use.